The service of renting storages of Minilaod is a solution to store the assets and things owned by private companies and businesses.
The whole process is easy:

1. Contact us to choose a properly sized storage unit

2. Sign a contract at our office

3. Bring in your stuff to be stored

      First, before you decide on the storage you need, we suggest that you familiarise yourself with terms and conditions and, if necessary, consult our customer service. A unit selected in a proper size ensures the right price. Likewise, you may come and look at the available storages and store rooms on site. To this end, we urge you to call first and agree on the time by calling 5691 3333 or e-mailing to info@minilaod.ee

 Second, after you have selected the storage unit, you are asked to come to our office to sign the contract and pay one month's security deposit and down payment. The contract may be for a fixed term or for an unspecified term ( rental contract of Minilaod for an unspecified term). After that you will get your access card and key to the rented storage. The customer has 24 h access to the rented unit.

 Third, you need to pack your stuff, bring them to Minilaod and everything will be safely stored in our warm and clean facility. If you need additional materials to pack and store your things, you can have accessories and boxes needed for storing and moving at the office of Minilaod.
---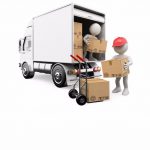 If you need transport to bring your things to the storage or other services associated with moving, we can recommend some of our cooperation partners providing real estate management and moving services.
Get in touch with us and together we will find a suitable storage solution, accessories needed to move and service providers who help you bring in your stuff to storage.
MOVINGBOXES
48L Cardboard moving box  (30x40x40cm), load capacity 98kg.  Price: € 1.70
96L Cardboard moving box (60x40x40cm), load capacity 120kg Price: €2.50
330L Wardrobe box (60x52x106cm) Price:  €11.50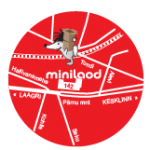 We are waiting for you at the service centre of Minilaod, at Donte Centre, Pärnu mnt. 142, Tallinn. You can enquire about available storage units by calling +372 5691 3333 or e-mailing to info@minilaod.ee. Your enquiry will receive a response on workdays from 10.00 to 16.00. The office of Minilaod is closed during the weekend.